May 22 2015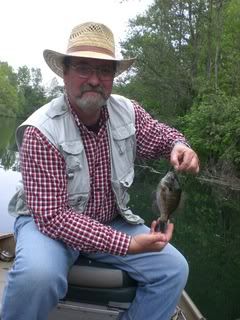 Yep! It is that time of year. Hubby is down south, on the water. He is catching large bluegill and couldn't be happier. The weather is a tad bit cold but maybe that is why they are catching such big fish.
I closed the store today and plan to go over to my mom's house and sew all day! It is going to be a great day. I haven't been to mom's since she got home from Arizona. That is awful but with Mother's Day and the Spartan Race taking up the weekends, I haven't had a chance to go. She and I have been shopping and she has checked on my long arm quilting progress. I cannot wait to get into the "zone" and sew all day today.
I hope everyone is able to take a day off this Memorial Day weekend. I am especially grateful to the men and women who serve and have given it all to make our country free.