May 14 2015
I won!
Our holly bush died last year. A few new sprigs were trying to grow but the entire bush was misshapen and looked out of place. I wanted it gone. I tried to dig it out last year but the ground was too hard so I gave up. We had a bit of rain on Monday and I decided the bush was leaving. I went to the shed and picked up the shovel. Why was I intent on working so hard?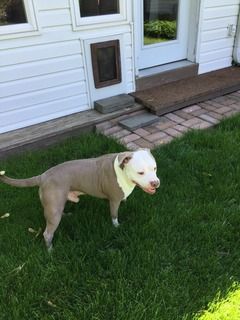 I had not planned on working in the yard buy my daughter found a pit bull dog wandering in the middle of our busy street and brought him home. We put him in the back yard and called the various animal shelters to let them know he was here. I put the word out on Facebook and hoped for the best. He was a howler and would only relax when I was in the backyard with him. That is why I decided to tackle the holly bush. It took all afternoon to get that bush dug out and, miraculously, the dog's owners called and claimed him. They were so relieved to get their dog back. I was so happy that the dog was "wanted".
I had no idea that holly bushes roots were so deep. I had to use the shovel to cut the extended tangles of roots and pull the bush out. My back is yelling at me! I raked the dirt back to make the flower bed look uniform and now I wait to see how long it takes hubby to notice the bush is gone. It was on his to do list. Ha!
Comments Off on Me vs Holly Bush