Mar 19 2017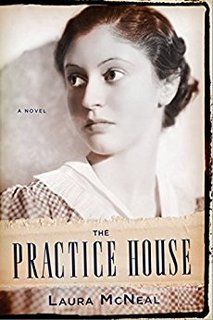 I just finished reading a very good book, The Practice House by Laura McNeal. An online friend recommended it.
Not remembering who it was who recommended this book, had me wondering what storyline I had gotten myself into. It started out as a story about two young girls, anxious to make their lives better and a bit more adventurous. One of the girls married a Mormon missionary and found herself in the United States. The other set out on a trail of courage, love and anxiety. At least, those are the emotions I felt as I hoped she would live and not die in the dire straits of which she was thrown.
I am so glad that if I want to feel like I am in a different place or want to live through the life of someone brave, all I have to do is pick up a good book!