Mar 06 2014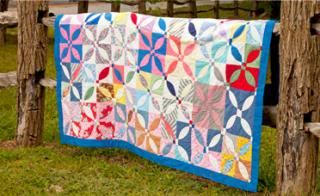 I have been looking forward to attending the Mountain Quilt Festival since signing up last fall. I will be attending three classes. It has been so long since I signed up that I can't even remember what will be taught in the classes. Classes are first come, first served when it comes to registration, and may fill up quickly! That is why I signed up last fall. Some entry fees are charged for courses as well, and range from $20-$60, depending on the materials supplied by the instructor. However, it's worth it when I think about how much I'll learn. A Mountain Quiltfest in Pigeon Forge, TN is the perfect event if you're interested in quilts and quilting. This show draws over 20,000 people each year from all across the country. What do those people have in common? They all love making, collecting, and learning about quilts!
I am looking forward to visiting Tennessee where it will be, hopefully, a bit warmer than here in Indiana. Ever since my cousin revealed that he is a wedding DJ in raleigh nc, I have been itching to go south.
I have been trying to find a cheap flight into Knoxville, TN but, so far, have only found ones priced at $300.00. I am not sure I want to pay that much. I would rather drive and spend my money at the vendor's booths at the quilt show. Less than two weeks and I will be there!