Mar 27 2017
I was able to quilt this t-shirt quilt for a lady and her granddaughter. It was a bonding experience for both of them as they worked out some family drama.
I also quilted this for a friend. I think the fabric was from the Fairy Frost line. It was such a pretty table runner.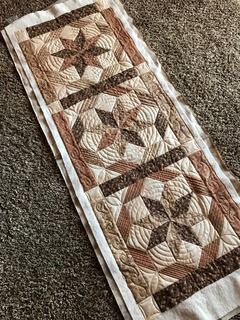 Quilted for another friend.